Colour-Me-Ruption Quilt Top
Having a regular day off really makes life fantastic. I actually get things done. I'm a big fan. I made got my Colour-Me-Ruption quilt top done. It turned out even better than I expected!
This would be the 3rd quilt from "color, block & quilt" (by Emily Cier of Carolina Patchworks) that I have made. I love love love that book. It's ridiculous. I somehow missed taking a picture of the 2nd one, but I'll get one once it is quilted.
Some block close ups-
I finished the quilting on my Marcelle Medallion as well, though I have no pictures. After the binding I'll get one. It turned out pretty good. The best part was the large white borders-- I had super awesome feathers in it.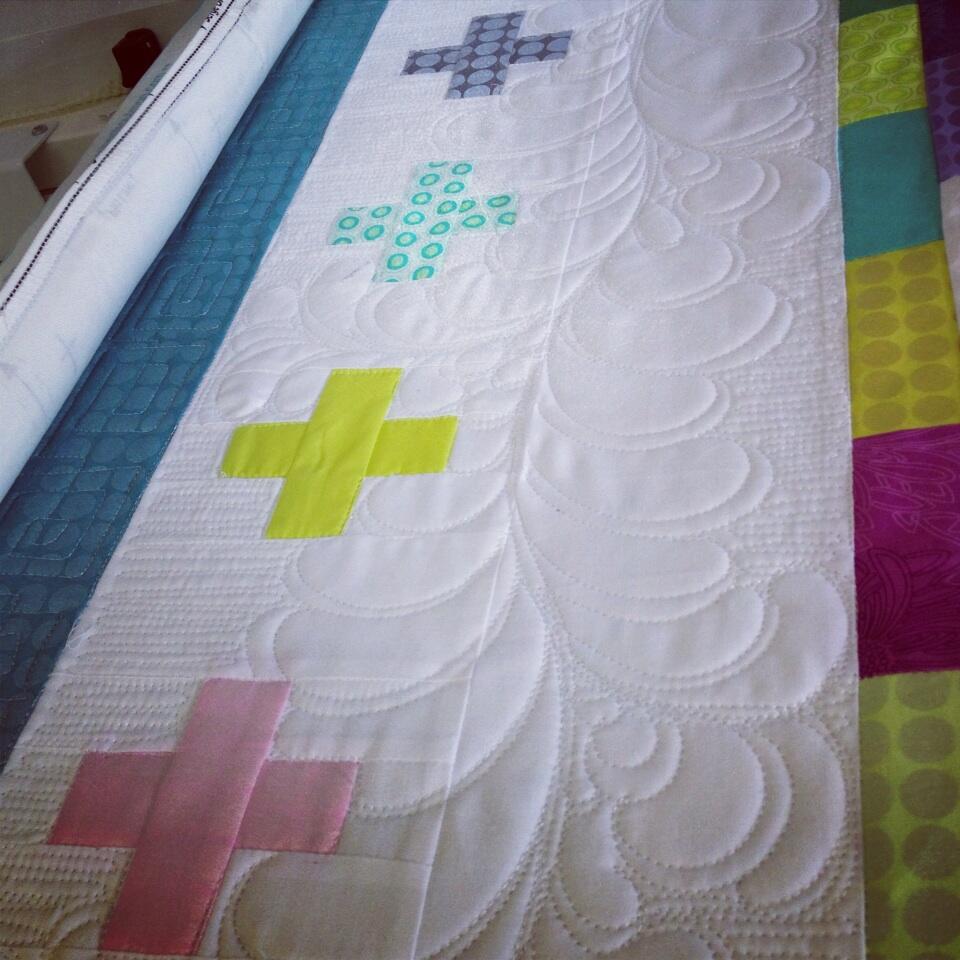 Anyways, that's about it for me. Today has been a day. Time for a nap I'm thinking.
Later days.
Kathleen.