Kathleen's Dream Flight Quilt
I actually finished this quilt in February, but didn't manage to post it!
I love how this quilt turned out. It was made mostly of Alison Glass's Kaleidoscope collection, with the exception of the background which was an essex linen. It is quilted with a pile of straight lines, plus some overquilted circles.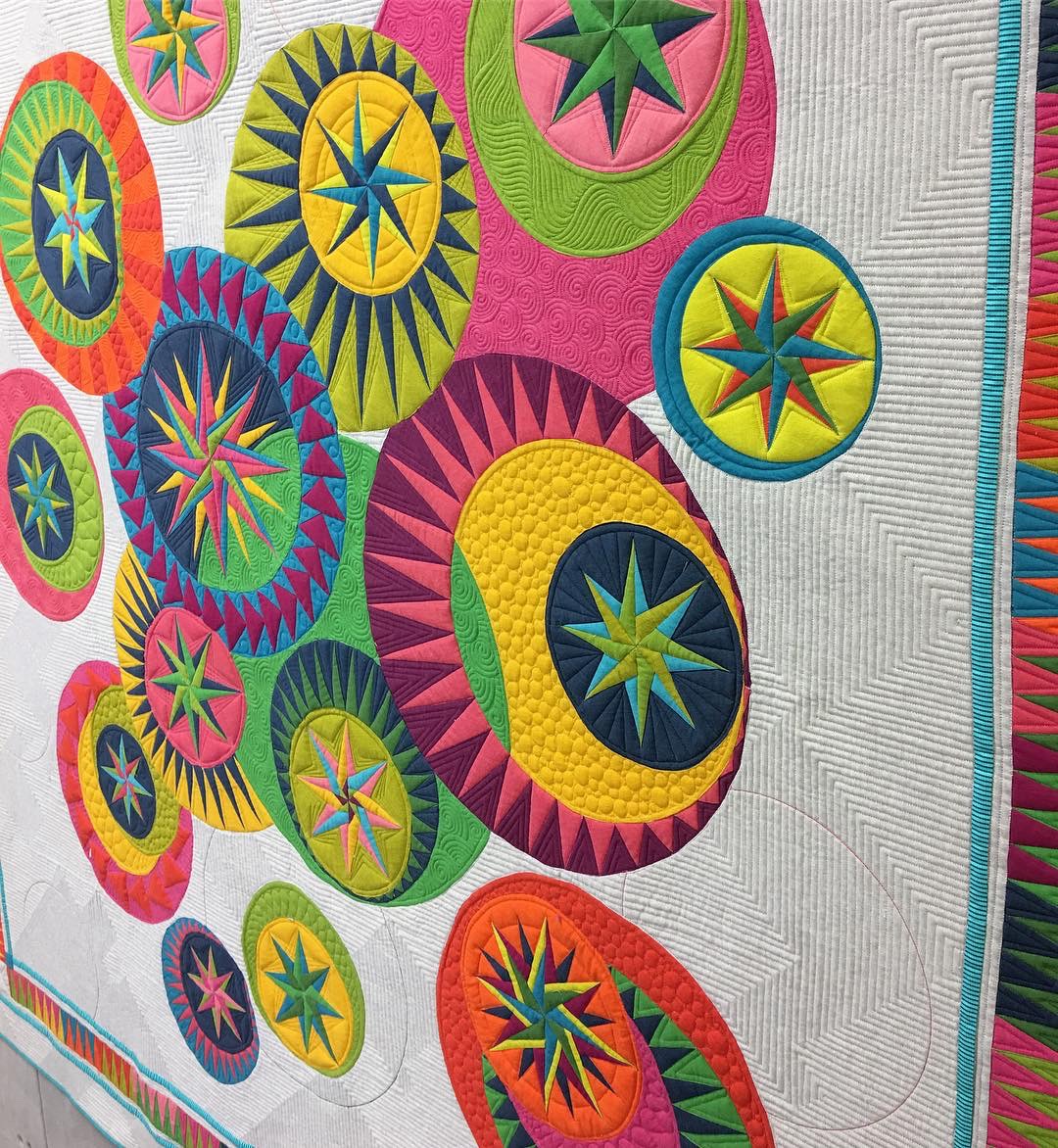 Just a reminder, if you've ever wanted to take a class with me, but don't live nearby, you can take one of my online courses! Visit kathleenquilts.learnworlds.com and check them out!
Later days!
Kathleen.